Steering Parts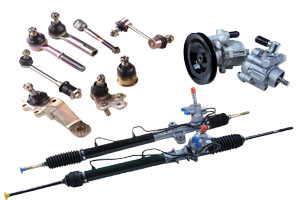 Steering system plays a key role in the car performance. Good condition of car steering is the pledge of safety.
That is why, when Solid Prof Group Company supplies steering racks, power steering, steering gears, steering tips, rods and shafts, as well as accessories: steering racks` rods, rack kits it prefers certified products exclusively of trusted manufacturers.
You can purchase steering parts of leading manufacturers of China at competitive price with no doubts in our company. We also deliver wholesale orders in all regions of Kazakhstan.