Auto Electrics spare parts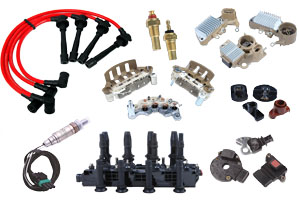 Every modern car is equipped with a large number of electrical parts. That is why it is impossible to imagine the business of auto parts selling without Auto Electrics spare parts.
Solid Prof Group Company provides wholesale buyers a wide range of spare parts for electrics of European, Japanese and Korean cars: fuel pumps, high-voltage wires, voltage relay, runners, ignition distributors, contact groups, fuel sensors, air pressure sensors, as well as the hall sensors and oxygen sensors.
All electrical parts are supplied from leading manufacturers in China which have won the confidence in the world. That guarantees the quality of products made in accordance with international standards. Herewith the products have significantly lower prices compared with European spare parts.