Body parts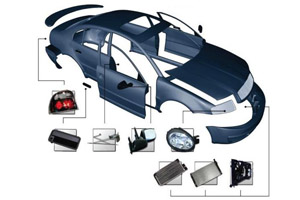 Regardless of the brand some body parts of all cars: European and American, and Japanese, and Korean sometimes need to be replaced. The reason may be not only an accident, but even a small stone batted from the wheels of the car can beat the spotlight or make significant dent in the bumper. And since many body parts of modern cars made of materials that are often more difficult to restoration it is sometimes easier simply to replace the item.
For such cases there is the wide range of body parts made in China at competitive prices of high quality in Solid Prof Group Company and they are suitable for a variety of cars.
Splashboards, hoods, stretchers, beams and bumpers, radiator grills, headlights, parking lights, and much more can be ordered by calling our sales department managers.