Gaskets and seals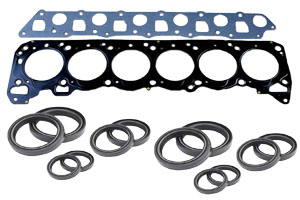 Gaskets and seals need to be replaced most often, and gaskets and seals should always be in stock of each store that specializes in selling auto spare parts. It is the key to successful business.
Crankshaft seal or camshaft seal, valves seals, gearbox seals, cylinder head gaskets, valve cover gaskets – all these and many other seals and gaskets for various foreign car you can always purchase wholesale in Solid Prof Group Company.
We supply spare parts directly from leading manufacturing plants in China and provide our clients with quality assurance, low prices, prompt delivery to the regions, high quality service.