Cables, cylinders, sleeves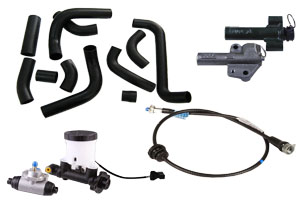 Large selection of cables, various automotive cylinders and sleeves from the wide range of spare parts supplied by Solid Prof Group from leading manufacturers in China is provided to the wholesale buyers.
Here you can buy low-cost clutch cables, speedometer cables, brake cylinders, clutch cylinders, cooling sleeves and also air corrugations which are supplied in a wide range.
The quality of all supplied auto parts complies with ISO 9001:2000, TS16949 and produced with usage of high-tech equipment.