Brake Shoes and Brake Pads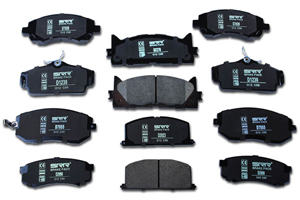 Braking system primarily is responsible for the safety of drivers and passengers. Accordingly, the demand for quality brake pads is always at the high level. Replenishing stock of your store or service station, do not forget to buy quality brake shoes.
To make wholesale purchase of brake pads or brake shoes from leading manufacturers of China in Kazakhstan, you can always in Solid Prof Group Company. All supplied products are manufactured using the most modern equipment, advanced technology, certified and supplied to European, American and Asian markets. We sell wholesale brake pads and brake shoes, which are made with the use of special additives and polymer materials. And the prices will pleasantly surprise you!
Solid Prof Group is your reliable supplier of high quality brake pads and brake shoes.