Semi-axes, CV joints, CV Boots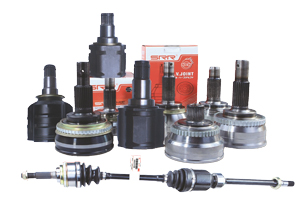 Solid Prof Group Company offers to wholesale buyers a wide range of semi-axes (otherwise known as "drive"), bearings, also semi-axes seals.
Also you can find CV joints (otherwise known as " grenade " or constant velocity joint set) and CV boots from the leading manufacturers in China for various foreign cars.
In the production of semi-axes, CV joints and CV boots are used only quality materials, which is confirmed by international quality certificates. With the high quality products we are pleased to offer you competitive prices.
Тhus, auto parts supplied by Solid Prof Group meet international standards of quality at competitive price.