Water pumps, thermostats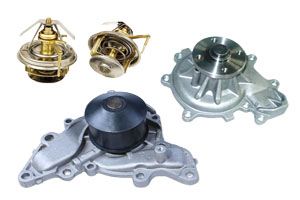 When selecting suppliers of water pumps and thermostats Solid Prof Group Company pays attention not only to the quality of products, but also to the usage of the latest advanced technologies in their production.
Due to this, water pumps supplied by us from leading manufacturers of China show high performance and low cavitation as well as have characteristics which are important for the different natural conditions in Kazakhstan, Russia and Belarus such as stability under extreme temperature, corrosion resistance and durability.
Supplied thermostats have excellent performance which quality is the same to spare parts manufactured in Europe.