Spark plugs and glow plugs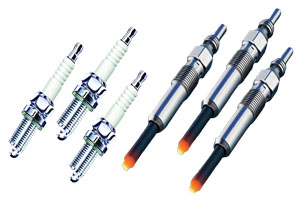 Solid Prof Group Company offers quality spark plugs for foreign cars equipped with gasoline engines and glow plugs for foreign cars equipped with diesel engine to wholesale buyers of auto parts.
Our range consists only of quality spark plugs and glow plugs of the best manufacturers in China. Due to drop shipping from manufacturers in addition to certified products we offer you the very profitable prices.
Becoming a partner of Solid Prof Group you get a high level of service, professional consulting for the range of your shop, and of course high-quality products at low prices.