Auto filters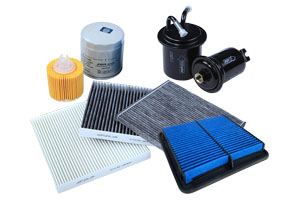 Purchasing of automotive filters in Solid Prof Group, you never have to doubt about their quality. Because we work directly with the best plants manufacturing automotive filters in China. The quality of these parts has no differences with the filters, produced in Europe, but the price of filters made in China is much lower.
Owners and employees of retail stores and service stations will always be able to choose spare parts for various foreign cars in our range of filters: cabin filters, air filters, automatic transmission filters, as well as fuel and oil filters.
High quality air filters, fuel filters and oil filters are manufactured using the advanced technology with the best filter paper and special polymers.
Beware of buying auto parts of poor quality, purchase wholesale only certified auto filters from China, supplied by Solid Prof Group.